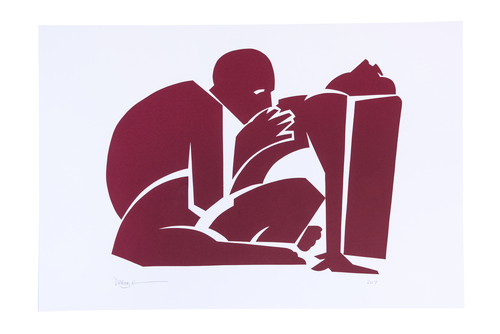 14th September - 5th October 2019

RedHouse Originals Gallery, Harrogate, is delighted to present 'I Got Rhythm'; a new exhibition by renowned artist Dudley Edwards. The collection includes painting, drawing, prints and photography, the majority of which will be going on public display for the first time.

Born in Halifax in 1944, Edwards first came to prominence in the 1960s as co-founder of ground-breaking pop collective BEV whose pop art and psychedelic murals appeared everywhere from the boutiques of Kings Road and Carnaby Street to Paul McCartney's 'Magic Piano'.

"Dudley Edwards invented a form that others would pick up and run with. He tapped into the colours and ideas of the time and created a highly influential form of playful, yet rigorous design"
Norman Hathaway and Dan Nadal, Electric Banana

'I Got Rhythm' is Edwards' first solo exhibition at RedHouse since 2012's 'In Technicolour'. The prevailing years...
Read full release