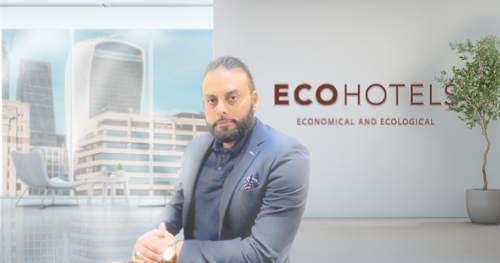 Muhammed Manan has been appointed as Group CEO of Eco Hotels UK Plc, which is an incubation of Red Ribbon Asset Management Plc.

Former director of the Olayan Group, the largest privately held real estate group in the world, Muhammed Manan has more than 21 years of experience working with premium hotel, hospitality and real estate brands.
While Property Director and Executive Board Member of the Olayan Group, Muhammed Manan looked after a property portfolio of more than 11,500. He brings to Eco Hotels UK Plc 21+ years of experience across Real Estate, Hospitality and Leisure with leadership roles in private public businesses in Asia, Africa, the UK and Europe.

Previous roles during this time include Global Franchise and Group Ops Director for EasyHotel Plc, Regional operations and Customer Experience Director for Travelodge Hotels Ltd, Senior Property Director for the Comet Group and Brand Director for IHG, Hilton International.

...
Read full release