Get Confident This Christmas and Beyond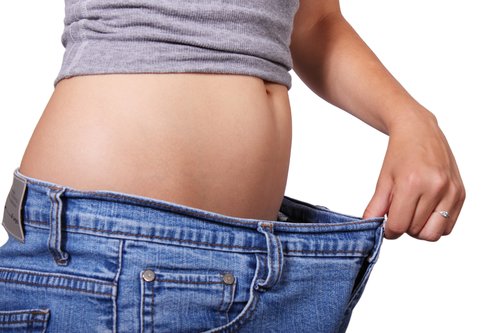 Over a third (35%) of us put 'lose weight' as a New Year's Resolution

Hypnosis can help people lose weight easily

Free online test can help gauge suitability for hypnosis

Almost all of us put on weight over the festive period, but for many, this harms self-confidence at a time where we need it most. On Christmas Day alone the average person consumes 6,000 calories, roughly three times higher than the daily recommended amount. Across the holidays, the average person could gain as much as five pounds, which can lead to reduced confidence for Christmas parties, and increased stress about losing the weight in the new year.

When it comes to making resolutions, 35% want to lose weight in the New Year, but 43% give up on their resolution in under a month.

Keeping resolutions is much harder than making them, with people dropping resolutions due to time constraints, lack of motivation, or financial difficulties, making it harder to eat healthily.

With so much pressure on us to look good throughout the holidays and into the new year, more people are turning to hypnosis to tackle excess weight and eat healthier through the power of their subconscious. Hypnosis specifically targeted to help people lose weight works either by encouraging positive eating habits or by punishing negative ones. This all happens through the power of post-hypnotic suggestion, meaning there is no struggle, no temptation, and no cheat days, because the mind has been altered.

Weight Loss Hypnotherapist and founder of Hypnoslimming Adam Cox explained how hypnosis can help to lose weight. "Many people struggle to lose weight because the central belief system of a diet is that you want to eat certain foods but are not allowed. The problem with this approach is that you end up craving those 'forbidden' foods even more. Hypnosis can install the belief that you can eat whatever you want you just no longer want the foods that make you gain weight. Hypnosis isn't for everyone which is why I've created a free 2 minute suitability test which comes with a free audio download to give people help with whatever weight loss goal they have".

People who start the new year in a positive state of mind are more likely to continue, as well as enjoying increased confidence, which will go on to help them achieve their other resolutions.

ENDS

Adam Cox is available for broadcast interviews, is available for radio ISDN interviews and can provide comment upon request. Contact danielle@kincomms.com or call 02077179696.

Notes to Editor:
Adam Cox is a fully insured clinical hypnotherapist that qualified with the LCCH, is a member of the BSCH (British Society of Clinical Hypnotherapists) and listed on the GHR (General Hypnotherapist Register) http://www.hypnotherapy-directory.org.uk/hypnotherapists/ada... . Adam has worked with celebrities and CEO's and is often featured in the UK media.
Visit http://www.hypnoslimming.com/ for more information.