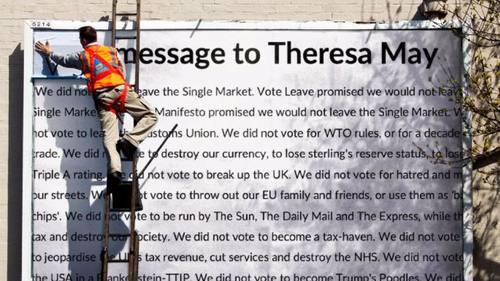 In less than one week, over 3,000 people have funded a people's crowd-fund campaign that will give a voice to the silenced millions who do not support the government's Brexit plans.

Having smashed their original GBP 25,000 target in under 12 hours, campaign founders, Remain Strategic, now expect to raise more than GBP 75,000 to deliver a strong message to parliament through national advertising ahead of the amendments to the Government's Brexit bill, announced last week.

Martin Evans, whose Facebook post kick-started the project, garnering over 1500 likes in a few hours, said, "The amazing extent of support for the campaign reveals the level of dismay across the country amongst the ignored electorate at Theresa May's increasingly heartless Brexit. This campaign will finally take their frustration out of their homes, pubs and internet groups, and into the...
Read full release