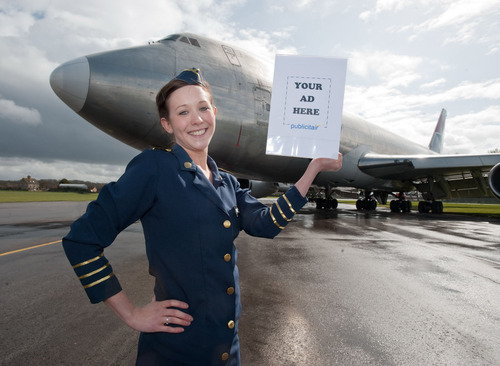 Fly Publicitair for free advertiser-funded flights
Passengers fly totally for free with Publicitair
www.publicitair.com

Why pay a penny (plus taxes and baggage charges) to fly cattle class to a city nowhere near your desired destination, when you could be travelling first class direct to New York, on the World's newest airline - absolutely free?

Publicitair is a new service entirely paid for by advertising revenues, offering flyers free travel in exchange for their undivided attention. Every surface of the aircraft, inside and out – from the tailfin to the in-flight entertainment – is available for branding.

Publicitair is the brainchild of marketer and aviation enthusiast, Mark Terry-Lush who as a former pilot and...
Read full release