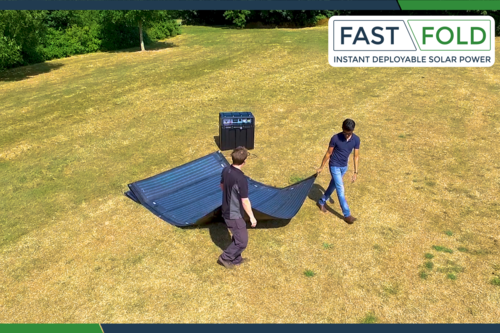 Renovagen Ltd today launched its third equity crowdfunding campaign via Crowdcube, having been successful in 2014 and 2016 in raising a total of GBP 1.25M on the platform to develop its portable solar power systems. Further to improved market traction for Renovagen's new "FAST FOLD" portable solar power system, including over GBP 200,000 in recent orders, the round has already been 39% funded towards the GBP 350,000 target by existing investors prior to launch.

Renovagen aim to make energy more available, affordable, secure and sustainable for people around the world. Their portable solar power systems are compact, lightweight, fast to deploy and easy to use. Customers include international NGOs and government – in locations including Jordan, India, UAE, Kenya, Zambia, and USA.

John Hingley, Managing Director said, "We are encouraged by the market traction and customer feedback for our FAST FOLD portable solar power system. Raising additional capital...
Read full release