THE ULTIMATE CHECKLIST FOR PARENTS AHEAD OF EXAM RESULTS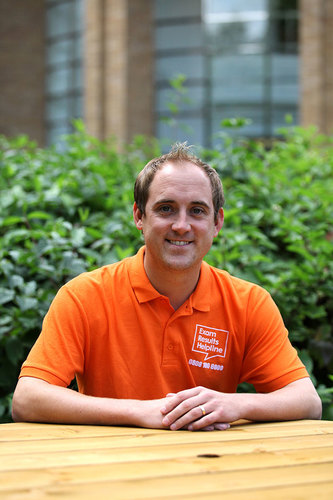 While students across the country are nervously waiting their A Level results this coming Thursday (Aug 17) or GCSEs (Thursday Aug 24), a thought should be spared also for their often equally anxious parents.

To help everyone going through the stresses and strains that inevitably come with this time of year, the Department for Education's Exam Results Helpline opens at 7.30am on A Levels Day and will continue to be a lifeline of support and guidance until the end of the month.

Although students make the bulk of the calls, a quarter are from parents phoning to find out how best to help their youngsters take the next steps.

Here, Exam Results Helpline careers advisor Iwan Williams has outlined the 'Ultimate Checklist' for parents to ensure they can help their teenagers make the right decisions when the time comes.

So, what do parents really need to know?

1) The options: Having a solid understanding of the options can help calm the initial shock if results are unexpected. Clearing may be an option if firm and insurance offers are not secured and knowing how to access the lists can provide reassurance. Adjustment is something to consider if results are better than expected. Gap years, deferred entry and alternatives to university, like apprenticeships, can all be considered in the right circumstances too.

2) Free up some time: Universities are notoriously busy fielding phone calls and it can be frustrating waiting to speak to the right person. If a new university is being considered, it can be useful have a look in person and make a flying visit (geographically dependent obviously). Having a parent available to help them go through this process is invaluable.

3) Speak to the school or college: Despite an increase in the electronic notification of results, the school or college will still be open on results day with staff and teachers available to speak to but potentially not all day. Know the opening times, know what support is available and factor all this information into the day's plan.

4) Be the voice of calm: Try to be calm, reassuring and positive regardless of whatever the day has in store. Be ready to celebrate their success and enjoy their upcoming transition to a new chapter. But, just in case, be ready to comfort them if things don't go as planned.

5) Call the Exam Results Helpline: In the event of any part of results day causes confusion or doubt, encourage your child to call us. Or call us yourself - we speak to hundreds of parents each year too. As trained careers advisers, we can help assess the options, evaluate the pros and cons and support your child to making the best decision for them. We are an impartial and knowledgeable voice in what can be a complicated but exciting time and we love helping every caller. We open at 8am on the morning of the results and we are available on 0808 100 1000. Good luck!

The Exam Results Helpline is 0808 100 8000 and opening times can be found here.

ENDS

For further information:

Sarah Rice
Exam Results Helpline
Communications manager
01242 54 5474
07944798380
s.rice@ucas.ac.uk


Notes to editors
● The Helpline opens on August 8 for students receiving exam results in Scotland and August 17 for students receiving exam results in the rest of the UK.
● The service is free from landlines although mobile network charges may vary
● In 2016 the helpline received 7,579 calls

What is the Exam Results Helpline?
Telephone:0808 100 8000
Calls are free from landlines and select mobile networks
The Exam Results Helpline offers free, expert and independent information and advice to students who receive higher or lower exam results than expected and need to explore alternative options for their futures.

Supporting existing education and careers advice channels, the helpline opens once a year across the A-level, GCSE, Scottish Standard, Higher, Advanced Higher and Intermediate exam results period - offering a lifeline to students who don't get the grades they expect and want to continue into further/higher education or pursue different routes such as re-training, careers, finding employment or taking gap years.

Each helpline adviser is fully trained with at least five years' experience working in a careers-based role and a relevant qualification.

The only careers helpline with access to specific Confirmation and Clearing data via UCAS, information and advice offered is timely and accurate, including:

• Higher and further education choices
• Confirmation, Clearing and Adjustment
• Skills, qualifications and subject choices
• Vocational learning routes
• Re-sits and re-marks
• Gap years
• Careers and employment

The helpline is delivered by Skills Development Scotland from August 8-16 2017 for students in Scotland receiving their Higher, Standard, Advanced Higher and Intermediate results and delivered by UCAS on behalf of the Department for Education from August 17-31 for students in the rest of the UK receiving their A level, BTEC and GCSE exam results.