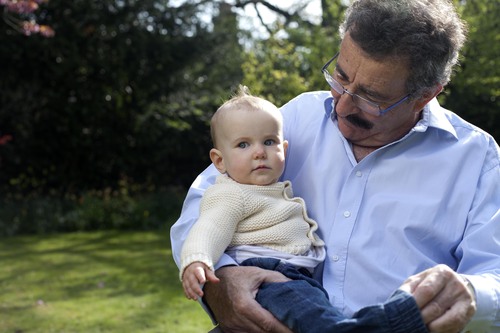 Qu. HOW MANY PARENTS DOES IT TAKE TO CHANGE A NAPPY?
An. FEWER THAN IT TAKES TO CHANGE A LIGHTBULB

• OVER HALF OF NEW PARENTS MORE CONFIDENT CHANGING A LIGHT BULB THAN THEIR FIRST NAPPY

• 1 IN 3 NEW PARENTS UNABLE TO READ SIGNS OF CRITICAL ILL HEALTH IN THEIR BABY

• 1 IN 3 HAVE NEVER SEEN A FAMILY MEMBER OR CLOSE FRIEND BREAST FEEDING BEFORE

• 1 IN 5 NEW PARENTS LIVE OVER 50 MILES AWAY FROM FAMILY

NEW DVD RESOURCE LAUNCHED TO HELP A GENERATION OF NERVOUS, STRESSED, AND LONELY PARENTS

[London, May 4th 2012] New research from The Essential Parent Company highlights the lack of support, low confidence and anxiety experienced by new parents. A staggering 8 out of 10 new parents surveyed felt they didn't have the practical skills to care for their newborn.

"So focused are expectant parents on the birth event, the practical abilities and responsibility of looking after a baby...
Read full release