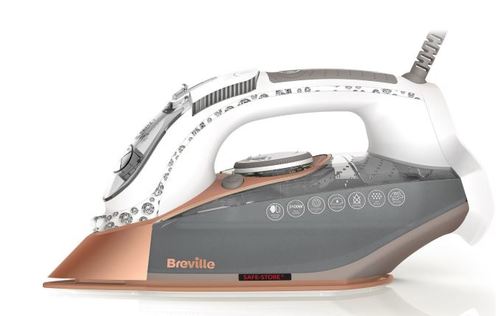 Love it or loathe it, ironing is a process that most of our clothes shouldn't live without. Freshly pressed clothes not only look better, but also benefit from such care after being washed and spun in a machine. Ironing also allows wearers the freedom to experiment with a variety of fabrics too, such as linens, silks and cotton poplin which require pressing or steaming to ensure a neat and polished finish.

And not only does ironing keep our gorgeous garments looking pristine and wrinkle-free, it also helps to keep clothes hygienic. Whilst washing keeps fabrics clean, it doesn't always kill germs and in particular, those such as fungi and thermophilic bacteria. The only sure-fired way to eliminate such nasties from your wardrobe is to iron, as high temperatures will kill microorganisms left over after the washing process.

But just what does your iron say about you exactly? Are you an all-out style guru who won't leave the house without pristine...
Read full release