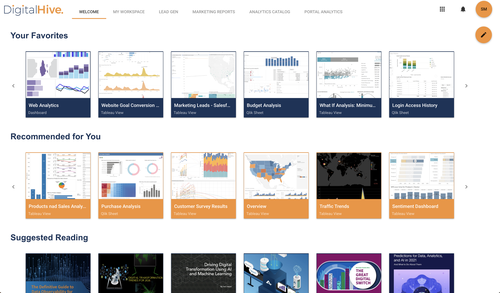 New Digital Hive release presents content in 'swimlanes', offers 'previews' and five new connectors

Today Digital Hive launches the first intelligent enterprise portal that makes finding, accessing, and sharing enterprise analytics & BI (ABI) output and other company information as easy as using Netflix or Spotify. Built for today's multi-generational, hybrid IT and digitally transforming enterprises, this release of Digital Hive presents company data and content in consumer app-inspired 'swimlanes', and displays content previews. It also includes new connectors to Looker, Microsoft OneDrive, SAP Analytics Cloud, Splunk, and TIBCO Spotfire.

A spaghetti junction of enterprise software

Despite vendors' efforts to convince enterprises to standardise on single applications and platforms, this rarely happens due to M&A consolidation, changing IT leadership, generational...
Read full release