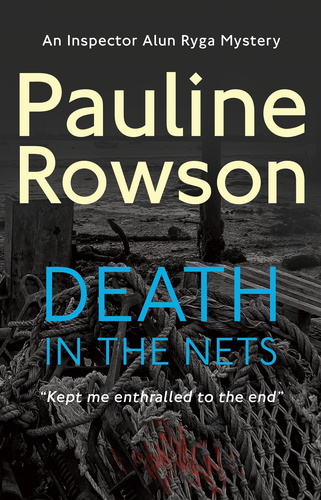 Escaping to the 1950s was the perfect antidote to turbulent Covid times for crime author, Pauline Rowson as she wrote the third Inspector Ryga mystery, DEATH IN THE NETS published in paperback and as an ebook on 4 October 2021.

DEATH IN THE NETS is set in January 1951 in the small fishing town of Brixham in Devon, England where the body of a man stabbed through the heart is found tangled up in fishing nets. After a series of startling revelations, Scotland Yard's Inspector Ryga is tasked to discover why the dead man who left the town eleven years ago has returned and why someone hated him enough to murder him.

Pauline Rowson says, 'It was great to take refuge in 1951 writing my crime novel and escape all the depressing news on...
Read full release