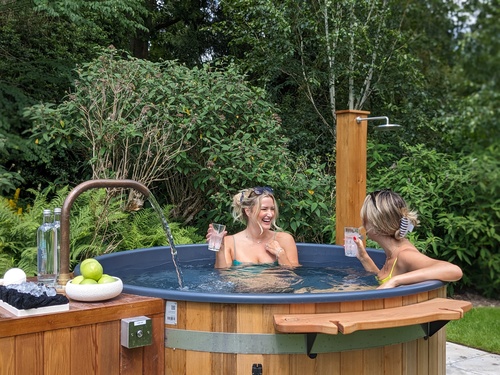 Rudding Park in Harrogate, North Yorkshire has introduced a Woodland Spring Bathing experience to its award-winning spa. Hidden in woodland are two private fresh water tubs so guests can relax and soak, immersed in the surrounding landscape and reconnect with nature.

Rich in magnesium (which can help alleviate aches and pains, lower stress levels, increase bloody flow and circulation), calcium and sodium; the water from the Rudding Park aquifer, has no added chemicals, and no chlorine. It's the freshest, purest water and with sustainability in mind; the water is maintained at a constant temperature using excess heat from the Rudding Park energy centre.

A personal host prepares the tub for each guest with details including a magnesium mineral 'bomb' to help boost magnesium levels even further and a detoxifying moorish mud mask, which guests can apply to the skin helping to draw out impurities. The personal host is also on hand to serve Champagne,...
Read full release