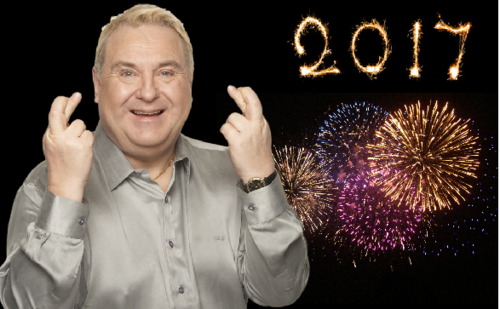 Will 2017 be a Lucky year for you?

There's only one man who we could ask-the UK's favourite astrologer Russell Grant!

Russell reveals how lucky each Sun Sign will be throughout 2017 with a focus on specific dates and months.

Aries (Mar21/Apr20)
A financial, creative or emotional gamble could pay off handsomely on August 21st, thanks to a lucky Solar Eclipse. Be sure to roll the dice on this fateful day. From January through to early October, you'll be very successful working with a partner. Teaming up with someone who has excellent social skills will work to your advantage. While they focus on attracting clients and improving customer relations, you should concentrate on generating sales. If you want to start your own business, it would be wise to form a partnership with someone with an impeccable reputation. After October 10th and through to the end of the year, you could receive several windfalls. An inheritance, insurance refund...
Read full release