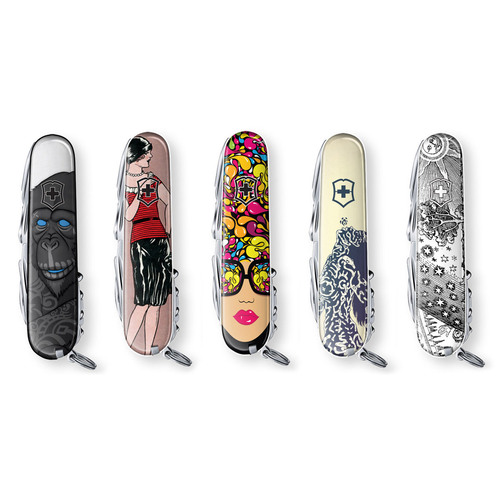 To celebrate Victorinox's 130th birthday this year designers at Saktory have put their heads together and decided it was time the most practical and functional tool, the Swiss Army Knife received a crafty make over.

Saktory, an independent British start-up have worked with Victorinox UK to take things to a whole new dimension making the product trendy, exciting and very personal.

As of the 21st of October you can select your personal style from hundreds of designs, from psychedelic, to floral to vintage. The top hat is you can take advantage of their free personalisation service taking things that special step further, adding a name and message onto your already very personal daily companion.

Saktory say: The Swiss Army Knife is our art canvas. We love the Victorinox range, and have worked hard with designers from across the globe to carefully produce designs which resonate with Victorinox fans from all walks of life giving them that...
Read full release