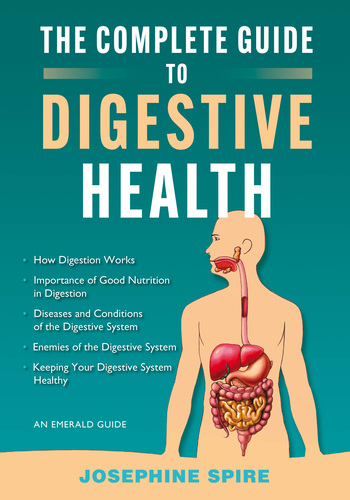 THE COMPLETE GUIDE TO DIGESTIVE HEALTH
FIRST EDITION-2022
Pub Date: 25 JULY 2022 ISBN: 978-180236-060-8 Price: £9.99
A COMPREHENSIVE GUIDE TO DIGESTIVE HEALTH AND THE MAINTENANCE OF A HEALTHY DIGESTION SYSTEM
KEY SELLING POINTS:
- A clear introduction to the digestive system
- Overview of the main elements of the digestive system
- An explanation of how digestion works
- Importance of good nutrition in digestion
- Diseases and conditions of the digestive system
- Enemies of the digestive system
- Keeping your digestive system healthy

The Digestive system plays a major role in our overall health, as it is the channel for nutrients our bodies require for survival. Without good digestive health, you will experience a host of uncomfortable conditions and life-threatening illnesses. This is why digestive health is so important.

This book is a perfect balance of...
Read full release