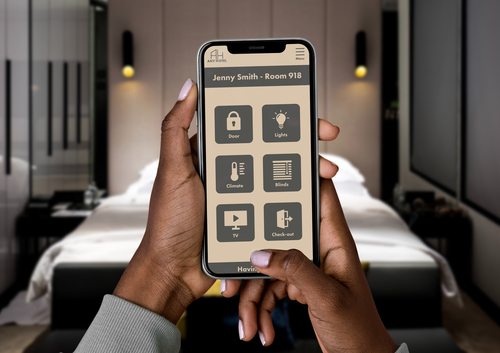 • SYMBIoT enables fewer staff on duty working in a safer environment, with streamlined housekeeping and lower maintenance costs.

• SYMBIoT slashes queues at reception by automating check in and check out.

• SYMBIoT gives priceless insights through user-friendly dashboard, while protecting guest data with "military-grade" security.

(July 2020) SYMBIoT (symbiot.co.uk) is the brain at the centre of next generation, smart hotel rooms. Easy to install, inexpensive to maintain, it drives every part of guest experience and hotel management.

This plug-and-play technology could be driving efficiencies in your property today. As the team behind the game-changing invention are making it available to all in the hotel industry.

SYMBIoT gives guests total control direct from any mobile device, on any network. There is no need to download an app. The cloud based click-and-go innovation provides a higher level of security...
Read full release