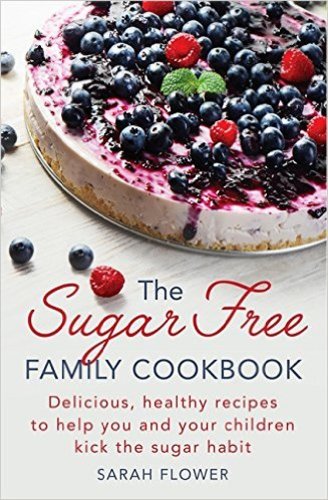 The Sugar Free Family Cookbook
By Sarah Flower

Sarah Flower, nutritionist, author and mum of two, is very down to earth in her approach to health and cookery. This new book features her favourite family recipes, including cakes, biscuits and confectionary, all sugar free. This low carb, low fructose and sugar free book is a must for anyone who wants to improve their health, lose weight and balance blood sugars.

The Sugar Free Family Cookbook is bursting with fantastic recipes to suit all the family. With informative opening chapters on why we should reduce or eliminate sugar, including how to keep your children healthy , dealing with celebrations, such as birthday parties and Christmas. The book then leads on to some wonderful recipes and practical advice.
Recipe Chapters include:

• The Breakfast Table
• The Soup Kitchen
• Snacks, Light Lunches and Packed Lunches
• Sides and Salads
• Main...
Read full release