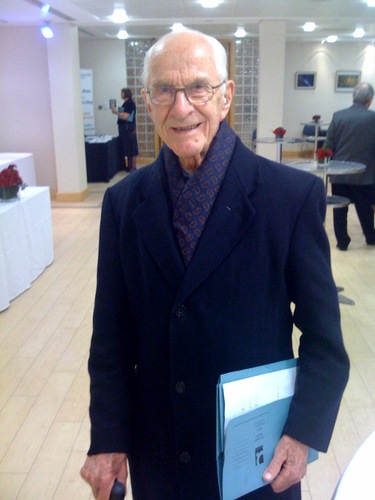 Dr Alfred William Frankland, the "grandfather" of clinical allergy in the UK, has died at the age of 108. Bill as he was fondly known as was respected world-wide for his contributions to allergy and particularly for his pioneering work on allergen specific immunotherapy which improved the quality of life of patients with severe hay fever and other allergic diseases.

His distinguished career in allergy began after World War 2 when he returned to work at St Mary's Hospital, London, having survived as a prisoner of the Japanese.

He worked as a Clinical Assistant to Sir Alexander Fleming and enjoyed a good working relationship with him, however they disagreed over the prospect of penicillin allergy when the drug was first introduced and Bill was correct in stating that allergy to penicillin was likely to occur.

Bill ran the immunotherapy clinic at St Mary's Hospital, giving desensitizing injections to thousands of patients. He undertook...
Read full release