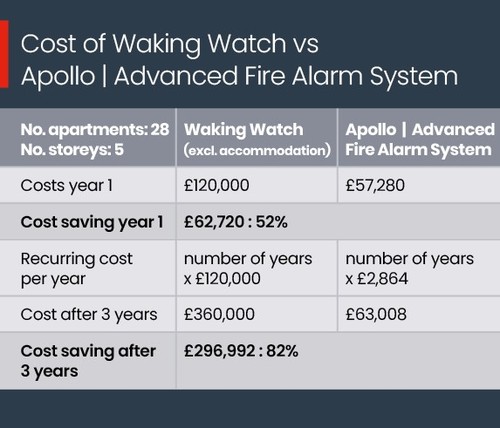 Apollo Fire Detectors and Advanced, leading UK fire safety specialists and manufacturers, have joined forces to offer a fully compliant, cost effective alternative to a Waking Watch, providing superior protection for residents.

The 2017 Grenfell tragedy brought to light multiple fire safety issues in residential high-rise buildings. From December 2018, in line with Government Advice, all buildings over 18m had to be assessed for combustible material in their external walls and in January 2020, Advice for Building Owners of Multi-storey, Multi-occupied Residential Buildings was published, advising that "the need to assess and manage the risk of external fire spread applies to buildings of any height".

The assessment of fire risk in external wall systems for residential buildings is recorded in Form EWS1: External Wall Fire Review. If combustible materials are found present, the cladding must be removed and additional temporary fire safety measures are...
Read full release