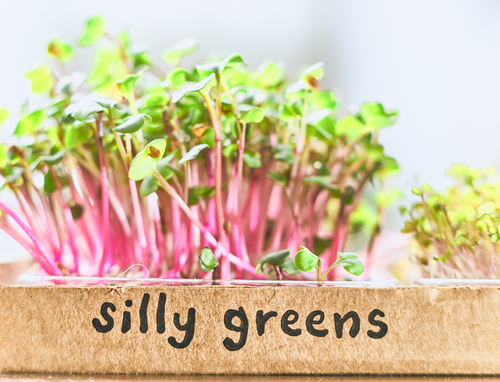 Silly Greens could just be another online plant shop, but they don't grow plants, they sow them. Most of the growing is done in people's kitchens once its arrives in the post.

This is the latest development in what you can get through the post, being the first ready-growing letterbox herb box. The seedlings arrive small and ready to grow in the box, making micro herbs, a crop which is particularly difficult to shop for, fresh and accessible.

Their micro herbs boxes are part of a plan to get people growing food and connecting with what is on their plate. Different incentives are needed to grow your own food in today's world, says founder Ed Hall, who believes there's a different set of reasons why people grow today, it's less about the staples these days because food is cheap. Perhaps we've forgotten all the other things that make it a great thing to do. Their boxes will also be an opportunity to push other food growing initiatives, growing more than...
Read full release