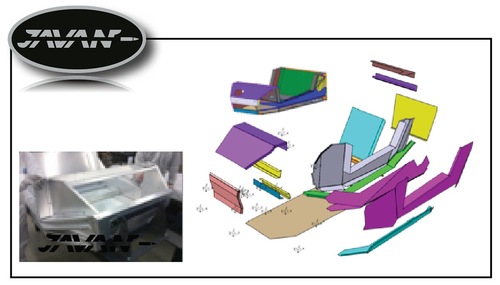 A Lightweight Chassis For Alternative Powertrains

The design and building of a LCAP monocoque has been the driving force behind JSC Ltd, based in Newquay, for the last year, after winning the design award from the Niche Vehicle Network in 2012 and now the lightweight chassis is being launched at this year's Goodwood Festival of Speed, on the Niche Vehicle Network Stand (stand 11).

"Our ethos is very simple; we wanted to provide a solution that took away not only the excessive costs in R&D for SME and specialist car manufacturers, but also the time required designing and developing a new chassis" commented Neil Yates, MD of JSC Ltd. "The JSC Chassis is also available with a financial solution through a partnership or licence programme that really fits with the specialist car manufacturers' budgetary restraints. It is a win/win situation for all"

The advanced aluminium monocoque concept is capable of being used in multiple drivetrain...
Read full release