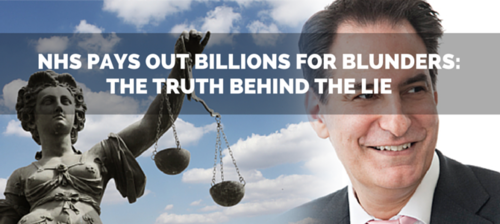 - NHS is paying twice as much to its own lawyers as victims' advisors
- Up to 66% of fees for medical negligence cases go to NHSLA's defendant law firms
- Government plans to cap claimant fees fail to address poor NHSLA procurement practice

A leading medical negligence lawyer has pointed the finger of blame at the NHS and its legal teams, for routinely fighting meritorious claims and inflating costs for everyone.

This Friday, the NHS Litigation Authority (NHSLA) will publish its latest accounts, which are expected to show that for medical negligence claims received up to £10,000 in compensation, the lawyers were paid almost three times as much in costs.

But Peter Stefanovic, Partner at Simpson Millar, says these costs are amplified when NHS' lawyers fight cases they are certain to lose.

"Since a victim of a medical blunder will only recover costs if they win their case then by calling for a curb on our...
Read full release