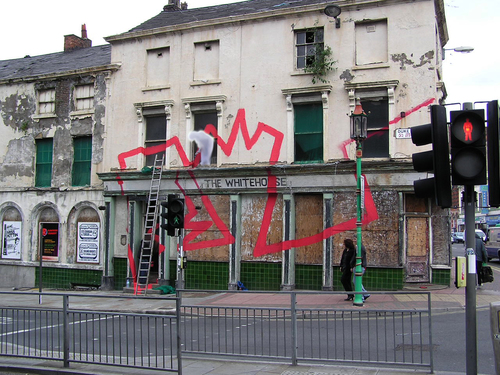 PICTURES OF BANKSY PAINTING HIS ARTWORK TO BE RELEASED IN A NEW BOOK

For years the true identity of world-renowned street artist Banksy has been in question. Many theories have been put forwards, no conclusive evidence has ever beenforthcoming. That is until now.

A limited edition book is now available for pre-order which shows the artist, with paintbrush in hand, busy at work painting one of his most famous murals.

The book is a follow up to the 2014 project by Sincura Arts entitled STEALING BANKSY? which explored the social, legal and moral issues surrounding the sale of Street Art. It culminated in an exhibition and sale showcasing the most expensive collection of Banksy street art ever assembled under one roof. Or so we thought as this cloak and dagger exhibition was actually a stunt to secure interest in the world's first street art museum.

The new book, also called STEALING BANKSY?, reveals the untold story of the...
Read full release