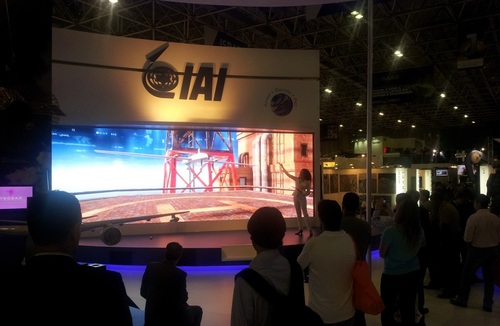 For Immediate Release

SMART AV (UK) Ltd. BRINGS CUTTING EDGE LED TECHNOLOGY TO ITS CLIENTS

SMART AV are one of the first global providers of P.3 HD LED for hire.

ESSEX, United Kingdom, June 24, 2013—SMART AV (UK) Limited (SMART AV), a leading global supplier of audio-visual and interactive technology for hire, today announced an extensive investment in a series of P.3 high definition (HD) LED screens. The P.3 HD LED is a series of tiles that can be assembled to build extremely large walls for events such as conferences, awards and exhibitions. The LED tiles have low power consumption, no fans, are lightweight and easily assembled, all at an affordable price. SMART AV is at the forefront of delivering this level of audio-visual technology to its clients.

The P.3 HD LED has a pixel-resolution of 3.9mm –providing one of the highest resolutions available in the rental market today. This high level of...
Read full release