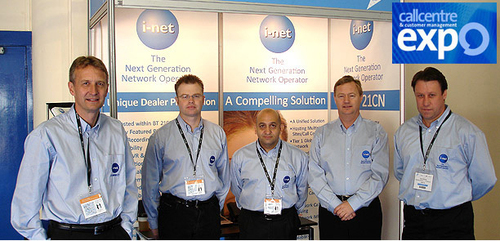 16 September 2010, London – I-Net, the first Next Generation Network Operator, is hosting a 'Provisioning Speed Challenge' for visitors to Call Centre EXPO at the NEC on 21-22 September 2010. The challenge invites call centre managers to put themselves in the driving seat and be timed provisioning and activating live numbers. Contestants will be able to do this within minutes, or even seconds, as opposed to taking hours, days or weeks with some network operators.

"If you buy a new mobile your service is activated straight away, so why should other numbers and services be any different?" asks Eugene Doogan, Managing Director at I-Net.

"I-Net has responded to the demands of call centres and media and marketing business for much greater speed, control and flexibility. They don't want to wait to provision numbers, change routings and IVR menus or have to invest in their technical...
Read full release