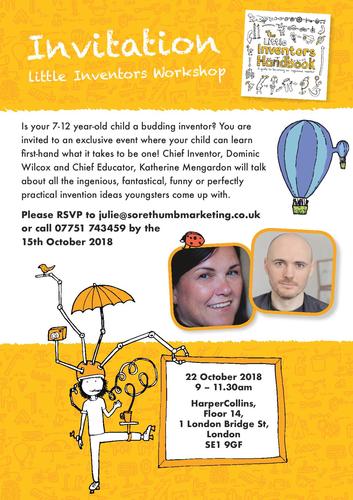 Any parenting, primary education or women's writers with a child/ren aged 7-12 interested in coming along (with child/ren) to a Little Inventors workshop at the Harper Collins offices (1 London Bridge Street) on Monday 22nd October from 9-11.30am?

It's to mark the launch of the Little Inventors Handbook (£9.99 from www.collins.co.uk/littleinventors) and chief inventors Dominic Wilcox and Katherine Mengardon will be aiming to get the children inspired to think up fantastic new inventions.

Great way to spend the first morning of half term!

Dominic and Katherine are passionate about nurturing new talent and encouraging kids to coax an idea out of their imagination and into the real world. Through this workshop and in their new book, they take the next generation of Little...
Read full release