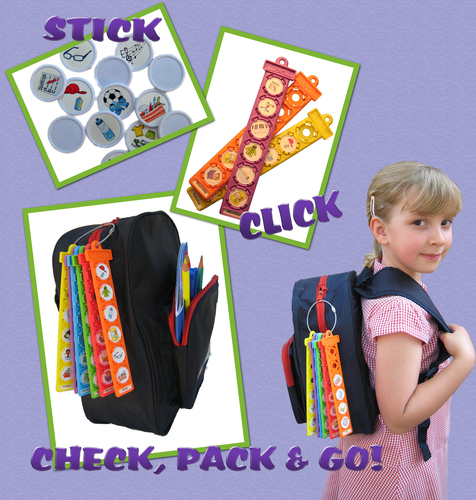 If you have a child who leaves their lunchbox, gym kit or reading book at home, or comes home with most of it missing, a new invention called TomTag from Orkid Ideas will be music to your ears!

TomTag is a colourful daily checklist, personalised to your child's own schedule, which attaches easily to their school bag, showing them what they need to take to school each day and what to bring home again. There are six sturdy plastic tags, one for each day and one marked 'daily', which each have space for up to six plastic buttons. You just choose the appropriate pictures from the 160+ water-resistant stickers included, stick one on each button, click them in the tags and attach to your child's school bag using the strong loop provided. There are even some blank stickers that you can draw on in case none of the pictures cover what you are looking for.

" For many children, remembering...
Read full release