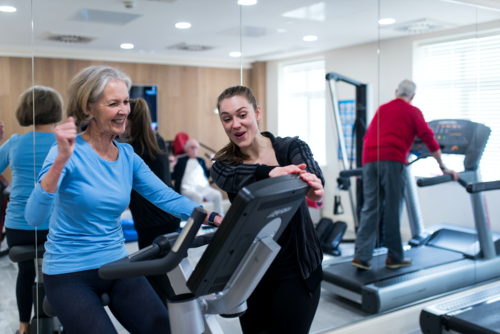 Inspired Villages has joined forces with three high profile wellness organisations to boost the health and wellbeing of the Inspired community.

The national retirement living operator is working with ukactive, digital wellness experts, hero and Oomph! to dramatically improve the physical, social and mental wellbeing of its residents around the UK. The recently launched initiative offers a groundbreaking holistic wellbeing programme based on what residents want, and has already seen the residents of one Inspired village clock up more than 7 million steps in the space of just six weeks.

During the initial pilot period, 30 residents of a later living village, in Exeter, Devon, have clocked up an average of 8,109 steps a day – that's more than double that of the average Briton, which stands at 3,000-4,000 steps a day.* Together they achieved a combined distance of over 3,500 miles – that's the equivalent of walking to Torronto.

As part of...
Read full release