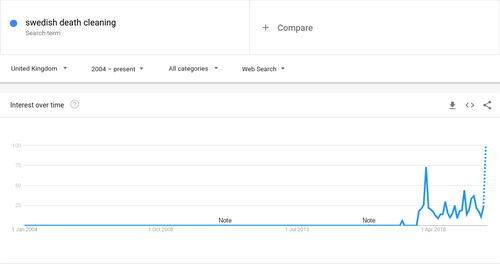 FUTURE GENERATIONS MORE LIKELY TO EMBRACE SWEDISH DEATH CLEANING 'DÖSTÄDNING' TO EASE PRESSURE ON LOVED ONES AFTER THEY DIE

Older Brits are less likely to embrace the new Swedish death cleaning trend Döstädning than younger generations, new research by sliding wardrobe company Spaceslide has found.

A favourite with celebrity chef Nigella Lawson, Döstädning - also known as Swedish Death Cleaning - involves people nearing later life clearing out their unnecessary belongings to make the task easier for their family once they die.

Despite growing interest in the movement, 25% of over 55s said they disliked getting rid of their belongings, with a further 23% refusing to get rid of sentimental items.

In contrast, just 13% of millennials said they didn't like getting rid of their belongings. It's a similar...
Read full release