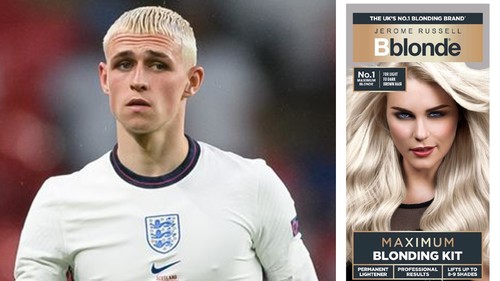 Phil Foden's hair is making headlines today as the rest of the team have stated, they will dye their hair blonde if they win Sunday's match.

England teams barber Sheldon Edwards, from HD Cutz was seen making over a guy on This Morning and requests from fans for the 'Phil Foden' lookf are going crazy, ahead of England's Final match on Sunday.

The UKs #1 blonding brand, Jerome Russell, have teamed up with renowned psychologist, Dr. Meg Arroll, to determine if his new blonde do will lead to a 10/10 performance and win Sunday.

Dr Meg Arroll Comments: "A drastic change can boost confidence as it makes someone stand out from the crowd, to gain attention and positive feedback. In Phil Foden's case, the comparisons with Paul Gascoigne and Euro 96 are impossible to ignore.

Whether consciously or unconsciously, we tend to imitate people who we respect and admire. In psychology we often talk about the halo effect, whereby our minds...
Read full release