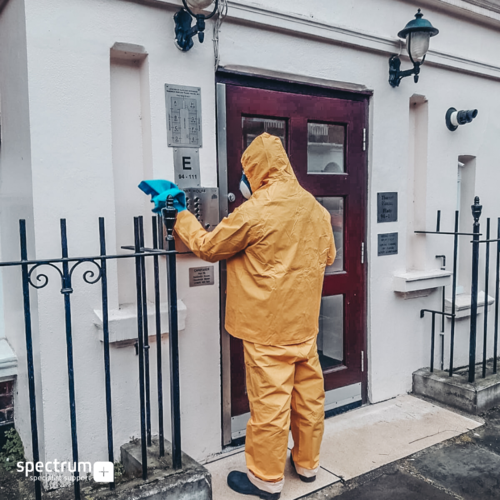 Spectrum Specialist Support one of London's leading specialist commercial cleaning companies, today formally announced its strategy to help support the UK in preventing the spread of COVID19.
Spectrum is well equipped to support the nation with deep cleaning services. As standard Spectrum offers a full sanitising service with all Softwashing services and has helped to support schools, offices, government buildings and medical centres over the years. Spectrum is already assisting many companies with sanitising walkways, touchpoints, Entrances, Warehouse Floors, Supermarket trolleys and residential housing.

Spectrum is using a 3-stage Deep Cleaning Process. They can prepare the site, apply anti-microbial...
Read full release