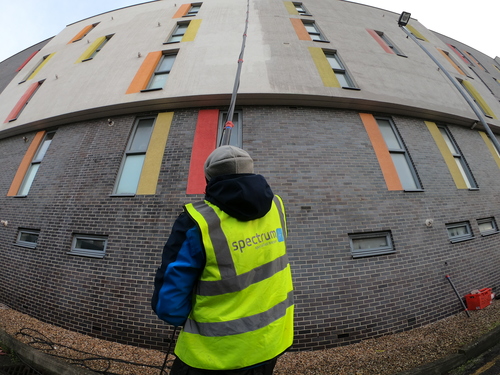 Kenworthy Road – Render Cleaning in London

The project

Spectrum was approached by a London housing association that needed help with cleaning the render on eight blocks of flats under their care. As well as restoring the K-rend façade, we were tasked with cleaning the external gutters and windows.

Like many housing associations in the UK, the client had to make their budget go as far as possible when it came to the upkeep of their buildings. Fire safety is, of course, a priority for our clients, but thanks to our innovative and sophisticated render cleaning system, the client didn't have to choose between compliance and cleanliness. They were able to benefit from both the peace of mind from compliant fire-safe facades and the aesthetic benefits of clean, well-maintained rendering, without incurring additional costs.

Our work on the Kenworthy site had to be completed at weekends and out of hours in order to accommodate...
Read full release