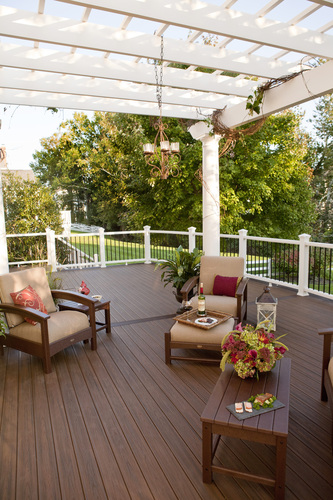 If renovating your outdoor space for summer is on your to-do list, you'd be wise to consider an eco-friendly alternative to wood. For those seeking a dramatic and durable outdoor living space without the ongoing maintenance and repairs required with wood, a new generation of composite decking is proving an ideal alternative and quickly gaining fans among homeowners across the U.K.

According to a recent nationwide survey*, Brits cite durability (69%), quality (67%), and low maintenance (61%) as three of the most important attributes of the materials they choose for their outdoor living spaces. High-performance and hassle-free, composite decking delivers beautifully on all of these fronts.

"Today's homeowners want to spend their time enjoying their outdoor living spaces – rather than maintaining them," says Adam Zambanini, vice president of marketing for Trex, the world's largest manufacturer of wood-alternative decking. "High-performance composite...
Read full release