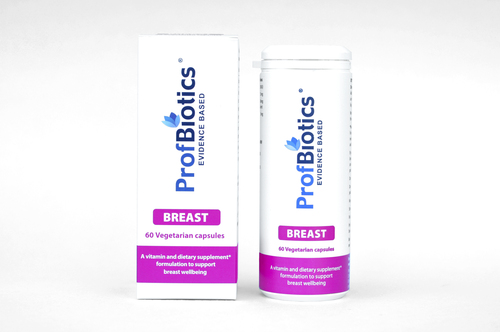 In the UK, about 1 in 8 women will develop breast cancer at some point during their lifetime. While there is no guaranteed way to prevent the disease, there are steps that may help lower the risk – especially for those at an increased risk of developing breast cancer.

As well as leading a healthy diet and lifestyle, women who are at risk or worried about breast cancer may be able to lower their chances of developing it, by supplementing their diet with a revolutionary new supplement, ProfBiotics Breast (£35.00, profbiotics.com). Welcomed by leading cancer experts, it has been developed in consultation with Professor Martyn Caplin, leading cancer specialist and consultant gastroenterologist at London's Royal Free Hospital, following a comprehensive review of clinical evidence investigating the role of specific nutrients in breast cancer prevention.

The supplement has been formulated to contain the specific blend of ingredients to help support breast...
Read full release