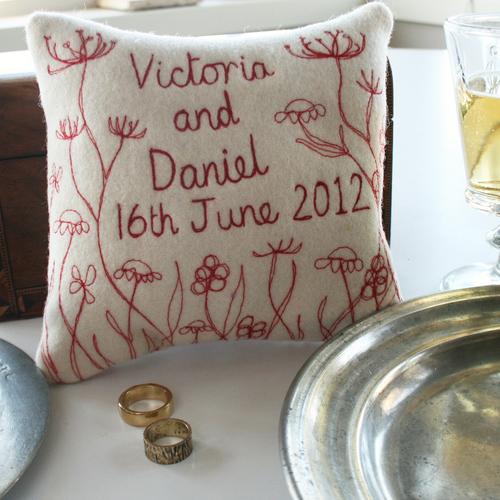 Snapdragon's Garden, a quirky Scottish craft business specialising in textiles and homewares, is introducing a collection of "custom-made wedding mementos for couples looking for that individual touch at off the peg prices".

The collection, available from Spring 2012, consists of a selection of wedding favours including personalised mirrors and bottle openers/fridge magnets and bespoke herb scented ring cushions. All items can be matched to the chosen colour theme, co-ordinated with bridal wear, made using a bride's own fabric or with fabrics that have a special meaning to the couple.

Snapdragon specialises in short-run bespoke work. They sketch with a sewing machine and use a mix of recycled, vintage and precious fabrics to create very personal and one-off embroideries, taking...
Read full release