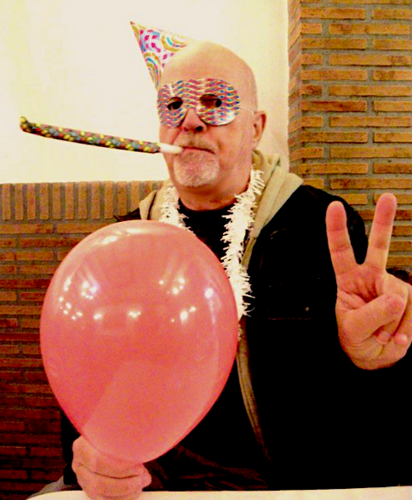 NEWS RELEASE / BOOK REVIEW REQUEST

Comedy scriptwriter, Stan Arnold, has lived on the holiday island of Lanzarote for six years, during which time he's written six funny novels - The Implosion Saga.

The Implosion Saga has already had around sixty 5-star reviews on Amazon, without publicity!

The books feature Mick and Jim, two Soho-based corporate video producers who drink too much, don't earn enough and get too many death threats. It's a world full of often-maniacal, off-beat characters and bizarre situations - whether in Southsea, Las Vegas, North Yorkshire, Hollywood, Glencoe, the Caribbean, or up the far end of the Amazon.

Mick and Jim are continually trying to keep their desperately flared nostrils above water – or whatever unpleasant liquid they've been dumped into. Or to put it another way, they live life at the bottom of a barrel no-one wants to scrape.

In a previous life, Stan Arnold was a stand-up...
Read full release