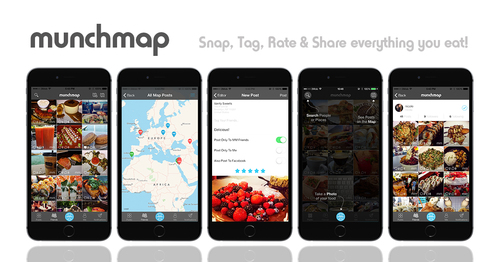 MunchMap (also know as the Instagram of food) launched their first Kickstarter campaign today, in a bid to raise 50,000 GBP for development of a counterpart Android application for their platform, plus several important and highly functional feature upgrades.

Munchmap opened the doors to their food sharing platform on the AppStore for iOS users in early January 2016, and after an overwhelmingly positive response from initial users of the app, they decided to get underway with development of the Android app ASAP; which will be made available for free download from the Google Play Store and their website.

MunchMap revolutionizes the way you record your food journeys and how you decide on future meal choices. Previously we haven't had a single place to easily record everything we eat, including a photo, time stamp, location & venue tagging, friend tagging and star ratings. Plus, a way to see what our friends and family are eating and the things they...
Read full release