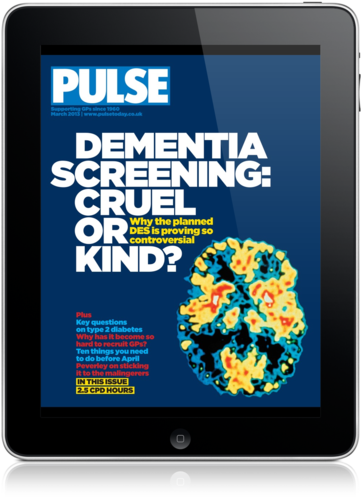 London, Eng. – March 6th, 2013 – Pulse, the monthly magazine for UK general practitioners (GPs), is using Stonewash's Magazine Framework to launch its iPad and iPhone app.

The title, a market leader in its sector, has gone straight to #1 on the Apple Newsstand iPad app rankings for both the Medical Category as well as Professional & Trade Category. It has also become the #3 ranked free app on Apple Newsstand overall.

Published by Briefing Media, Pulse magazine is circulated to about 80% of GPs and is read by thousands more GPs, practice staff and other healthcare professionals online. Under the guidance of its editor, Steve Nowottny, it has recently revamped its magazine design and its free-to-download iPad app is the next logical step for one of the UK's most respected trade...
Read full release