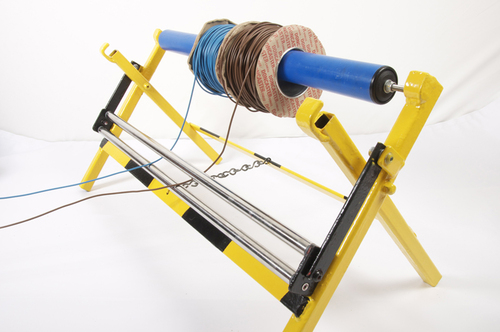 Jim Condon, a working Electrician for most of his life has developed a cable unrolling and rolling system called Cabro Eaziroll. The unique device overcomes problems caused by the constant tangling of electrical cables during installation, something which has resulted in many years of frustration for Jim.

With no available solution on the market, Jim set his mind to work in search of the answer to his problem. After a period of trial and error, the Cabro Eaziroll system was born. The innovative cable rolling and unrolling device is based on a free running feed roller, assisted by a frictionless cable guide roller. This setup totally eliminates the issue of cables working loose and wrapping themselves around the main support bar.

Cabro Eaziroll can replace unprofessional and unsafe make-shift devices such as bars or brooms held in a vice. The result is that Electricians can now rely on a professional solution to a real problem. They no longer have to...
Read full release