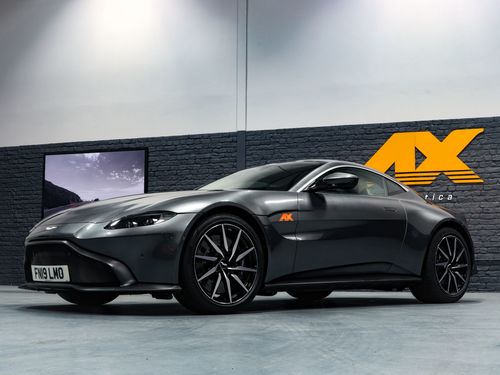 Supercar Hire, the Donington Park based exotic car stable, recently added the all-new Aston Martin Vantage to its acclaimed collection of supercars for hire.

Whilst the Vantage shares a shortened platform with the luxury cruiser DB11, it's a far punchier, more focussed sports car. With a razor sharp gearbox and a lightning-fast rear differential, the Vantage is a responsive, exciting, performance monster. The V8 engine develops 503bhp and 505lb ft of torque. Which translates to 0-62mph in just 3.6 seconds and an astonishing top speed of 195mph.

Striking a perfect balance in the modern sports car market, the Vantage is shorter than a Porsche 911 and firmer than a DB11, offering instantaneous responses from its taut chassis and driving thrills galore. As an Aston Martin, it also has gorgeous styling and epic GT car capabilities - with a luxury interior and thoroughly modern cockpit.

The new Aston Martin Vantage is a clear step up from the...
Read full release