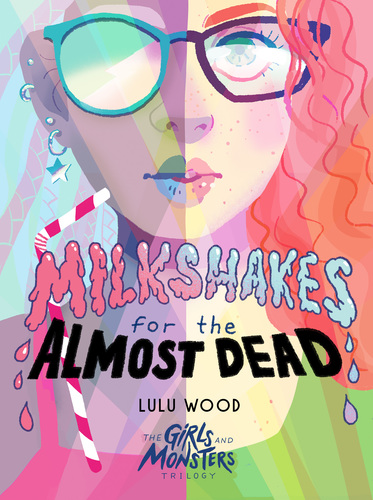 - Editorial giveaways and interviews available with author Lulu Wood –
- Non-fiction available now through Amazon - Kindle unlimited, e-book (£2.99), paperback (£8.99) –
- Click here for images https://we.tl/t-hcZvLVA36L

9 July 2020: MILKSHAKES FOR THE ALMOST DEAD is the hotly anticipated new book from renowned four-time published women's author, Lulu Wood; the first in the series from the Girls and Monsters Trilogy.

Milkshakes For The Almost Dead is a celebration of the importance of women and teenage girls: what they feel, who they love and how valid their opinions are.

Meet Diana, who makes the best friends she's ever had during the worst summer of her life. From her first love to missing girls, hot boys and psychopaths in cowboy boots, follow Diana's story as she is...
Read full release