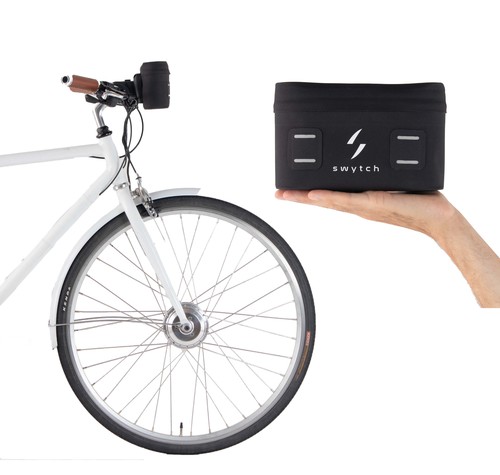 Swytch Technology, a London-based Tech Startup, will be unveiling its new "hand-held" eBike conversion kit, the "Swytch Kit" at the Eurobike 2019 International Cycling trade show next week.

The Swytch Kit can transform any bicycle into a state-of-the-art electric bike with up to 40 miles electric range. It is easy to fit, and instantly removable, allowing customers to keep their existing bike, and "Swytch" instantly between regular bike, and eBike.

Statement from Swytch Technology CEO Oliver Montague:
"Our mission is to make top-quality electric bike technology affordable for everyone. We went to great lengths to design the product to be affordable, easy to fit, and universally compatible.

We estimate 99% of the 1 Billion bicycles in the world could be converted with Swytch. Doing so, instead of building brand new eBikes, could save thousands of tonnes of Carbon Emissions, as well as saving our customers a lot of money!"
...
Read full release