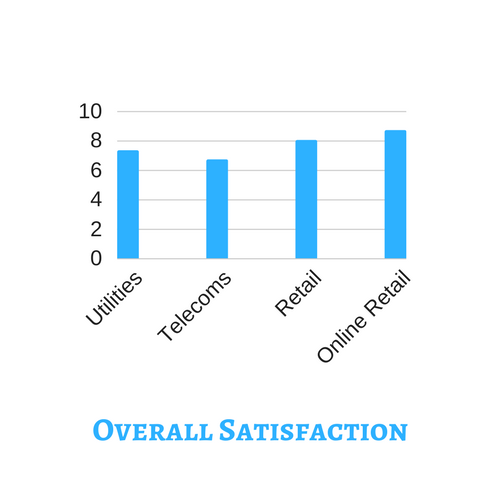 The latest benchmark data by TTi Global shows that customer service in the Telecommunications sector was perceived as worse than that provided by the Utilities sector.

The telecommunications sector, comprising fixed line, broadband and on-demand television and film companies, ranked lower than utilities on a range of factors, including overall customer service, reporting a problem and customer recommendation.

TTi's latest Benchmark Survey for the four months until September 2017, shows that on a scale of 1 to 10, the telecommunications sector scored 6.7 for overall customer satisfaction, compared to 7.3 for the utilities sector. Online Retail sector earned the top spot for customer satisfaction (8.7) during the last four months.

Telecoms also scored poorly when it came to problem reporting. Using a scale of 0-100 to show how likely...
Read full release