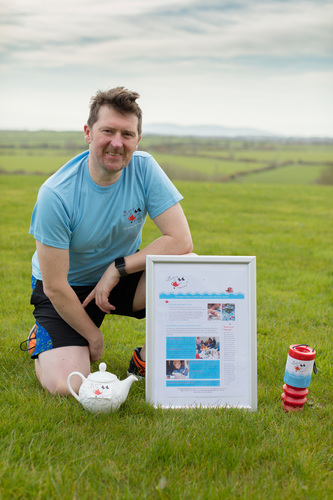 Chris Monaghan from Santon in the Isle of Man is running in the London Marathon on Sunday April 22 2018 to raise funds for the award-winning charity, the Teapot Trust.

The Teapot Trust, based in Edinburgh, is the leading UK charity that provides art therapy to children in hospitals.

Training started in November and Chris Monaghan is running his very first marathon this weekend. He is a keen cyclist and completed the Parish Walk twice, so he is relishing the challenge of completing the arduous run.

He will be supported by Manx flag-waving wife, Clare and their two sons, who will be cheering him on at the finish line.

Chris Monaghan said, "I feel honoured to have the opportunity to run with around 40,000 other fundraisers in one of the world's most iconic marathons. I've been told that the atmosphere is electric and the cheering crowds along Tower...
Read full release