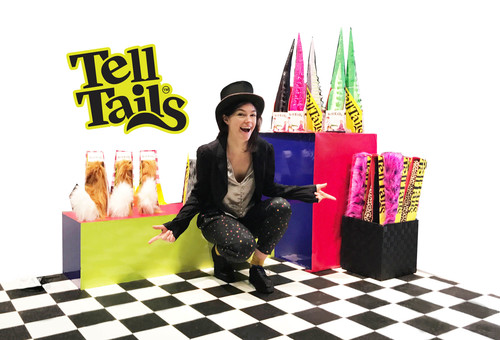 Dragons Den:
TellTails mischief takes over the den.

Last Sunday October 8th viewers sat gasping as entrepreneur Hannah Gourlay delivered an extraordinary pitch with her business of costume tails in attempt to win investment from the panel of Dragons.

TellTails were intent on making a scene and promoting every viewer at home to 'Claim back their tails - Tails which have been so mercilessly robbed from us through evolution.'

Budding entrepreneur, Hannah Gourlay from Hackney had just three minutes to win them over.

As TellTails entered the Den, the judges jaws dropped as three creatures prowled onstage; one sporting a fox tail, a swooshing dinosaur and a rather pregnant naughty squirrel, flaunting their tails and wiggling their bottoms at the judges.

Following was young entrepreneur from Hannah dressed in a top hat, monkey tail and a rather mischievous smile from ear to ear.

After what...
Read full release