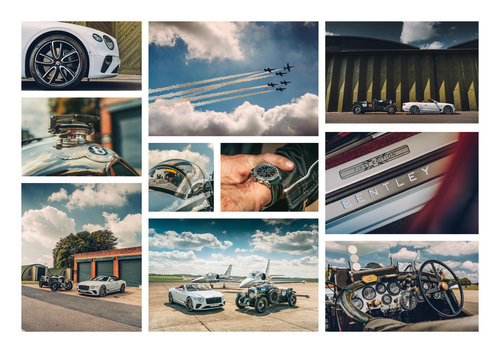 Bringing together a 1929 Bentley 4.5l Birkin 'Blower' and the new Bentley Continental GTC Convertible at the historic Imperial War Museum Duxford for an exclusive covershoot for luxury lifestyle magazine TEMPUS, Britain's most iconic car manufacturer BENTLEY MOTORS is taking no prisoners when it describes its legacy.

In our cover interview, Bentley's Director of Design, STEFAN SIELAFF, unveiled exclusive details about the brand's next big reveal – the Centenary Concept Car, which will be launched at the 100-year celebration on 10 July – and shared why he believes Bentley Motors cannot be surpassed by its rival luxury car manufacturers.

"As you can imagine, to celebrate the centenary of a luxury brand like Bentley is a big challenge," he said. "Bentley's very much related to heritage, but the anniversary also gives us the chance to look into the future."

On the Bentley Centenary Concept Car (launching 10 July): "It will deal with a new...
Read full release