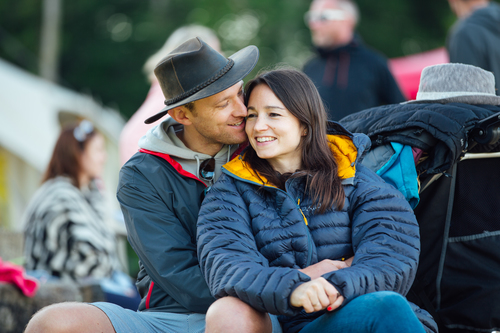 … plus style Influencer Erica Davies (The Edited) joins the line-up at TBR 2020

Have we finally had enough of stuff? Sorry Alexa, but the trend for experiential gifts continues to rise and it seems that what we really want from Santa is real connection and time and attention from our loved ones. (one in five Brits planned to buy experience-based gifts at Christmas 2018*, (an increase of 115% on the previous year).

At The Big Retreat Wales we are big on experiences, encouraging our visitors to 'find their feel good' by curating an eclectic schedule packed with new things to try, including photography workshops, bush craft, bug-hunting, gin-tasting, acro-yoga and self-help speed dating.

At this time of year, we know it's more important than ever to prioritise connection and, with a little help from our Talk Tent friends Shelf Help, we've curated eight tips on making the most of this very merry time…

Eight ways to practice...
Read full release