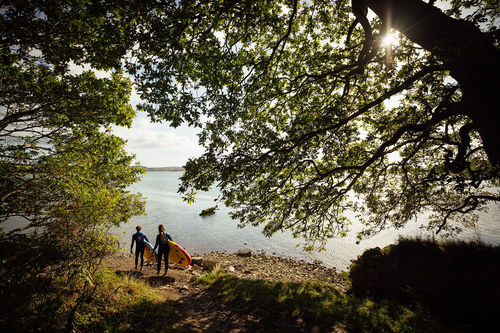 It's good to know our own instincts have our best interests at heart - heading for a break in beautiful countryside by the coast not only feels like a good thing to do, it is!
There's now an abundance of scientific evidence that kicking through leaves in woodland or standing on a beach with the salt breeze on your face is good for your health. The immense power of so-called green and blue spaces to improve both mental and physical wellbeing has been the subject of several studies in the last two decades and given us some fascinating data to back up what we already felt to be true: going to the coast is the ultimate feelgood experience.
The science could also give us a clue to solve the secret of why Pembrokeshire is so popular. As the UK's only coastal national park it combines the unbeatable package of stunning and inspiring landscapes fringed with awesome coastline, rivers and beaches. Accessing the very best of blue and green spaces is so easy here – it is the...
Read full release