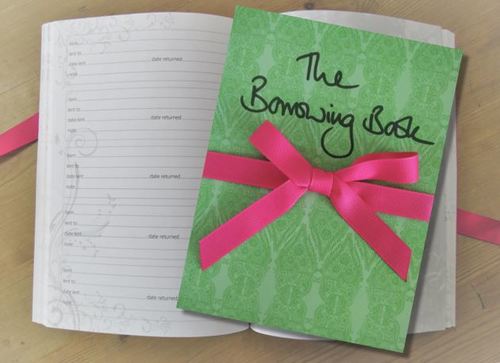 Great news for everyone who loves sharing things with their friends, but has trouble keeping track of what's where and whose it is. Now there's a lovely journal on the market that makes borrowing and lending a lot more straightforward!

Having lent and 'lost' various things over the years, Sarah Walker and Clare Miller, the women behind the book, say, "We knew there were wine, cookery and travel journals out there, but looked and couldn't find anything that was for keeping a note of what you borrow and lend."

A whole lot of planning, and numerous design tweaks later, The Borrowing Book is now in production. It's printed by an environmentally-friendly company that holds FSC and PEFC certification, then finished off by hand at Sarah's kitchen table.

"It was such fun developing the design of the book, which we wanted to make practical, fun and pretty", says Sarah....
Read full release