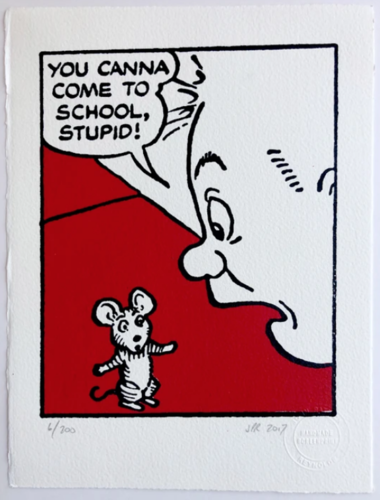 Since 2010 John Patrick Reynolds has been making handmade screen prints of iconic images from classic cartoons like The Beano, The Broons and even Asterix and Popeye. After building the business over years at exhibitions and trade shows throughout the UK and Europe, most of Reynolds's orders now come through his popular online shop: www.thecomicartwebsite.com.

From his studio in west London, Reynolds ships to buyers from all over the world including expats who decorate apartments with their classic childhood heroes. "Most of my customers come back to order at least one more print", says Reynolds. "I'm grateful for that because it's fun to get to know who I'm making them for".

Since Covid-19 began in March Reynolds has noticed an uptick in sales, especially from people who are buying several different...
Read full release