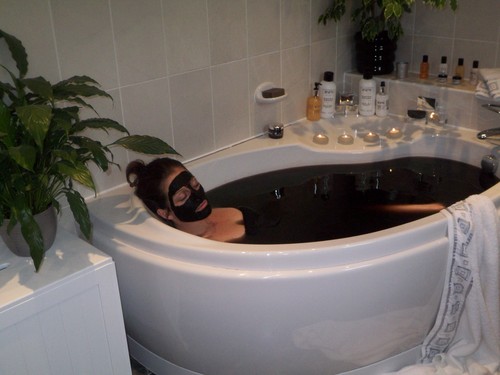 It's that time of year again when we are planning our Detox regimes at Spas up and down the country. Now, try the 3 step Detox that Celebs like Gwyneth Paltrow, the Celebs from Dancing on Ice like Melinda Messenger and fashion icon Gok Wan have really been impressed with, its 100% natural and works wonders just after one week!

First thing in the morning, take a One a Day capsule with your breakfast. This capsule enhances the goodness of the Balaton Moor with it's 331 Herbs, Plants, Vitamins and Minerals, combined with Omega H3 fish oil and Evening Primrose Oil, to boost your internal system, helping to cope with the pressures of the day.It will also help overcome any hunger pangs during the day, to avoid snacking.

Then when you get home in the evening, prepare your bathroom an hour before going to bed, for some ME time. Run a warm bath, and add to it 4 to 5 capfuls of the Balaton Spa Herbal bath liquid, and then step into this gift from nature, to...
Read full release