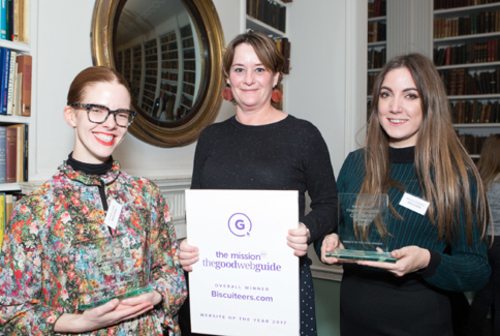 Every year, the mission GWG Awards are presented to websites that showcase excellence in their field. 2017 saw entries across a wide range of lifestyle interests and with a judging panel with a similarly broad range of skill sets, it was going to be a tough call to find an overall winner. On welcoming guests at the reception held at The Royal Institution of Great Britain, Arabella Dymoke said, "I liken our Awards to the Man Booker for websites. They are thoughtful and considered, rewarding really interesting sites, ones that we want to use ourselves or to tell others about."

Sam Crocker, Digital Directo of Bray Leino, part of the mission group, headline sponsor, said "My Mission colleagues Matt Isherwood, Alan Thorpe and I found our part in the judging thoroughly enjoyable but very difficult as there were so many high quality examples of websites doing exactly this within the shortlisted entries."

WEBSITE OF THE YEAR

The judging panel,...
Read full release